There are three award winners this year, with plaques presented at the Design Awards event on 25th July 2023, held at The Mount Without. The Panel citations are reproduced below together with links to the presentation slides.
---
Brooks Dye Works, St Werburghs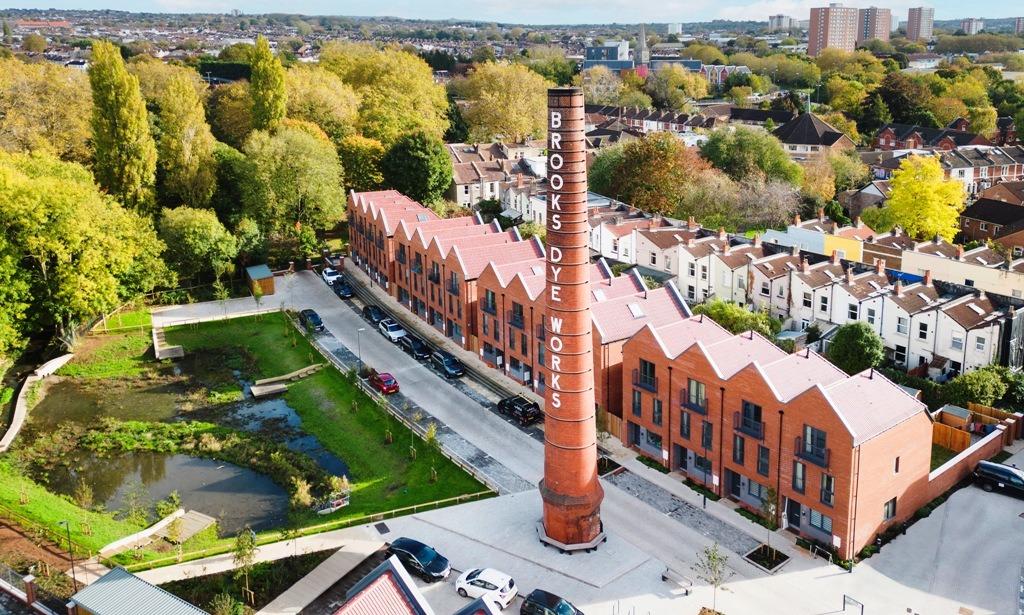 The factory closed in 2007 and there were several proposals for the site. Acorn Property Group working with Galliard Homes have now built a scheme of 104 units – two-bedroom apartments and two, three and four bedroom houses. The scheme reintegrates the site with the surrounding residential streets – mirroring the terraced houses of Southey Street and completing the corner of Servier Street. It sits at the intersection of St Werburghs, St Agnes and St Pauls and successfully links them together. It also expands Mina Street Park and – most noticeably – preserves the iconic Brooks Dye Works chimney with its white brick lettering visible across Bristol.
The Panel was particularly pleased to see families using the public spaces and to witness the permeability of the site towards the park and the adjacent streets. They also welcomed houses being built in central Bristol at high density, close to local amenities and contributing to local communities. Hopefully this is a model that other developers will follow.
---
Clayton Hotel, Broad Street, City Centre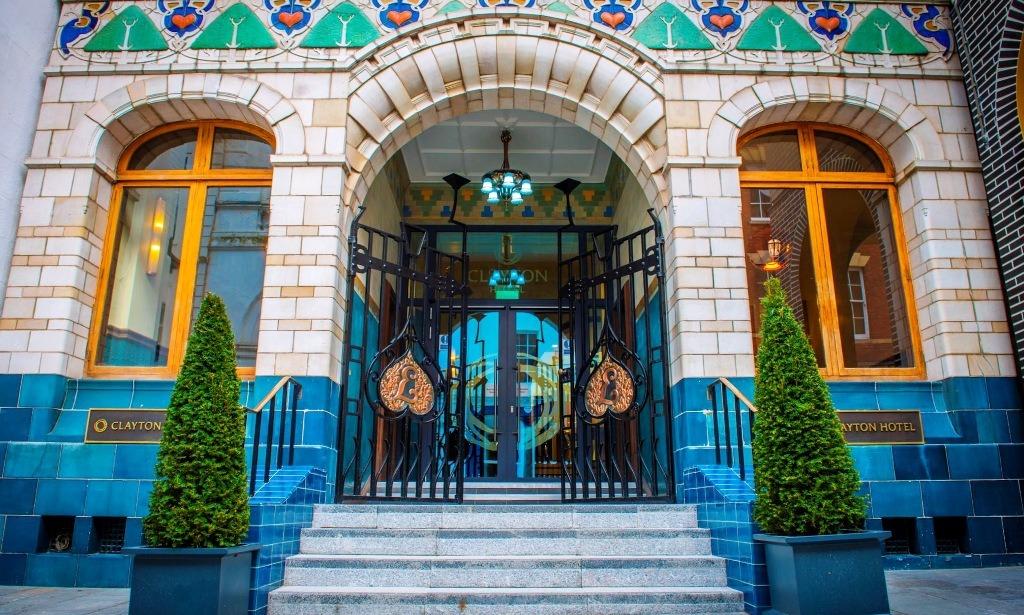 The Clayton Hotel is a significant development in Bristol's historic centre. In this development, two very different buildings have been brought together to create a surprisingly harmonious whole comprising, a 250-bed hotel, 23 flats, 6 serviced apartments and a small number of offices.
The main body of the new development is the rather ugly pre-existing NatWest building. The reworking of this at street level with tiling and attractive windows, transforms John Street from a dismal lane into an attractive thoroughfare. It complements the beautiful Everard's Printing Works facade.
A Bristol landmark since 1900, this forms the glorious entrance to the hotel on Broad Street. The rest of the development, with its colourful windows, murals and sunken garden all contribute to significantly to the public realm, in what until recently felt like a neglected and underused part of the city.
---
Merry Hill, Lockleaze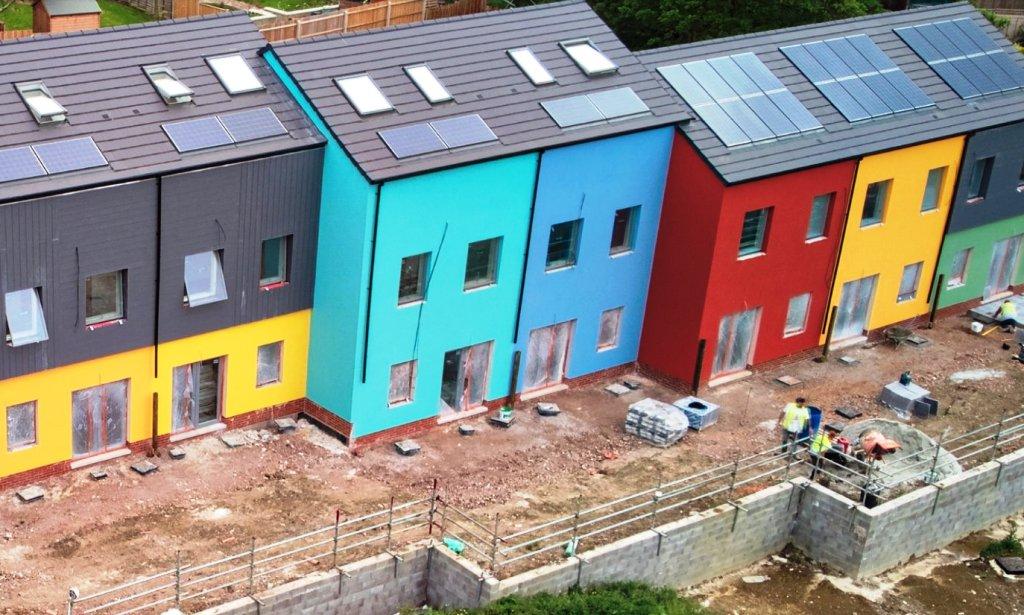 This site was owned by Bristol City Council and allocated for housing in the Local Plan. It was heavily vegetated and best described as sloping backland, necessitating 'cut and fill' to create development platforms and to enable vehicle access. Development proposals were initially brought forward by Bristol Community Land Trust.
The Panel noted that this is a 100% affordable project, aimed at "self finishing" by residents. The design is a contemporary take on traditional terraced housing with coloured panels and timber cladding. It manages to reflect those typically Bristol coloured terracing. The Panel welcomed this project as providing good quality, fully sustainable, affordable accommodation.
---
Locations of Award winners