Who are we and what do we do?
Bristol Civic Society is an independent, voluntary organisation that exists to improve Bristol's built environment and celebrate its heritage. We have existed as a society for over 100 years.
Through our working groups, we seek to influence the development of major sites, and new planning and transport policy. And we monitor planning applications. New group members are always welcome. 
Our Manifesto for Bristol [PDF] describes some key high-level principles that unite us when we work to make Bristol a better place.
We put on a varied events programme. In addition to this website, we publish Better Bristol (in the spring and autumn each year) and send out (by email) regular e-bulletins and event notifications. We are an active and friendly organisation with over 400 members from all walks of life.
Forthcoming Events
In line with the Government's recommendations on social distancing, Bristol Civic Society events are cancelled for the foreseeable future. Refunds are being issued. When we have new dates, we'll let those who booked know ahead of the rest of the membership so that they can retain their places. The Annual Design Awards scheme is cancelled in 2020 - all nominations are taken forward to 2021.
Better Bristol
The Spring-Summer 2020 issue of Better Bristol Magazine is now available: more details.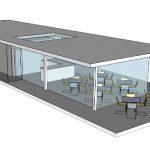 A second application to demolish the public toilets at Seawalls and replace the building with a café and new toilets meets the Society's main concern almost completely.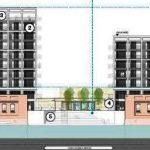 There have been further revisions to this massive scheme on land between Silverthorne Lane and the Feeder Canal. The Society cannot support the height and mass of the proposed residential accommodation.
A Planning Inspector has refused the Hospital's appeal against the Council refusal of its planning application to build a new 820-space car park on the site of the Eugene Street flats above Marlborough Street.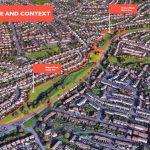 The Society supports the Council's initiative to develop land that it owns beside Airport Road. The development will provide 173 new homes.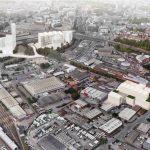 The Council has refused this planning application. The Society's objections anticipated many of the reasons for refusal.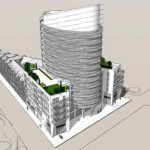 The Council has refused this planning application. The Society's objections anticipated many of the reasons for refusal.
A planning Inspector heard UBH's planning appeal on the 21/22 January 2020. We expect a decision in March.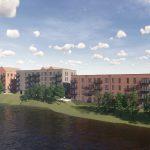 Between the New Cut and Coronation Road, Crest Nicholson propose to demolish the site to build up to 158 flats with car parking, landscaping, access, infrastructure and a riverside pedestrian path.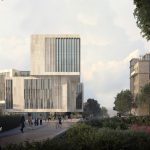 The Society supports redevelopment of the Hawthorns and the construction of a new Arts and Social Sciences Library (the Library) but regrets that it cannot support the current scheme.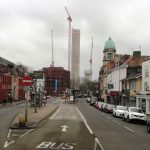 On 5th March, the Bristol Civic Society will hold an open discussion at 7:00 pm at the Arnolfini, with talks by four of Britain's best-respected experts on urban densification.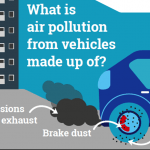 Bristol City Council has embarked on two schemes to influence driver behaviour to help reduce air pollution – Idling action and School Streets. A Bristol Walking Alliance meeting on 6th January was given a briefing on the two schemes.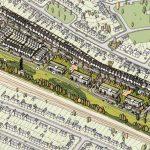 The Council proposes to build 188 new homes on the south side of Bonnington Walk, Lockleaze. The development will be a mix of private sale and affordable units on, approximately, a 50/50 basis.