Who are we and what do we do?
Bristol Civic Society is an independent, voluntary organisation that exists to improve Bristol's built environment and celebrate its heritage. We have existed as a society for over 100 years.
Through our working groups, we seek to influence the development of major sites, and new planning and transport policy. And we monitor planning applications. New group members are always welcome. 
Our Manifesto for Bristol [PDF] describes some key high-level principles that unite us when we work to make Bristol a better place.
We put on a varied events programme. In addition to this website, we publish Better Bristol (in the spring and autumn each year) and send out (by email) regular e-bulletins and event notifications. We are an active and friendly organisation with over 400 members from all walks of life.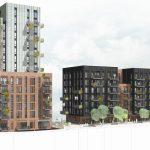 The planning committee by a majority of 8 to 2 accepted the Planning Department's report and granted planning permission.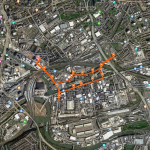 We have arranged a study visit to look at historic buildings and structures in St Phillips. The walk will be led by David Martyn from Bristol City Council.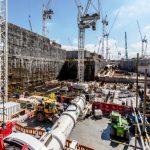 The Society is planning a visit to Bridgwater and Hinkley Point C.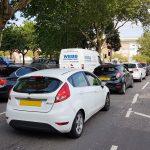 The Council has published its delayed Clean Air Plan proposals: either a small city centre zone in which older diesel cars are banned, or a medium Clean Air Zone in which older vehicles other than cars are charged.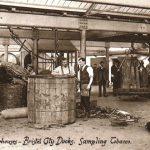 Allie Dillon, the City Archivist, will talk about the history of A, B and C Bonds, using documents and images from the archives.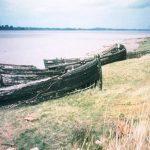 A summer's evening walk to view the famous Hulks in the company of Paul Burnett, local historian and specialist in the origins and development of the ships graveyard.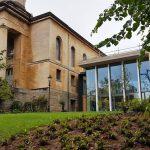 Always a highlight of the Society's year the Design Awards presentation event surpassed expectations when it was held in early June. Simon Birch reports.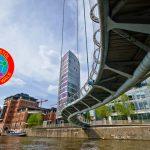 Bristol has 45 bridges that span the main waterways of the city which can be crossed on foot. Is it possible to walk across all of them without crossing the same bridge twice? This is the question posed by the 300-year-old 'Konigsberg Bridge' problem in mathematics.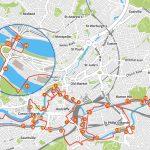 Each one of Bristol's bridges has a fascinating story which is woven intimately into the 1,000 year history of the city. When and why was it built? What was involved in its design, engineering and construction? Jeff Lucas's talk explains.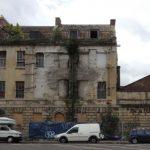 The developer has now applied for planning permission to change the use and provide specialist student housing. The Society prefers conventional residential use creating a more balanced and stable community that would support ancillary activities.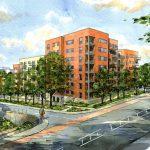 The Society generally supports Galliford Try's proposal to develop 345 Bath Road, a site on the city side of the St. Mary Redcliffe cemetery on the Bath Road.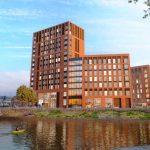 On the south-west corner of the junction of Marsh Bridge and Albert Road with the Feeder Road, this scheme would build accommodation for 640 students in blocks of 7, 8 and 14-floors.