Who are we and what do we do?
Bristol Civic Society is an independent, voluntary organisation that exists to improve Bristol's built environment and celebrate its heritage. We have existed as a society for over 100 years.
Through our working groups, we seek to influence the development of major sites, and new planning and transport policy. And we monitor planning applications. New group members are always welcome. 
Our Manifesto for Bristol [PDF] describes some key high-level principles that unite us when we work to make Bristol a better place.
We put on a varied events programme. In addition to this website, we publish Better Bristol (in the spring and autumn each year) and send out (by email) regular e-bulletins and event notifications. We are an active and friendly organisation with over 400 members from all walks of life.
Forthcoming Events
Winter Social: 25th January 2022 Cancelled

We have decided to cancel, or at least postpone, the forthcoming Winter Social event. We'll consider whether to hold it a little later in the year, and let you know; and of course we do hope to re-stage the Summer Social which was such a success last year.
At the planning stage - dates to be confirmed but hopefully in the first quarter of 2022
A Zoom talk on the 'Bus Rapid Transit' concept, by James Freeman, chair of Bus Rapid Transit UK
A walk to look at city centre plaques, led by Gordon Young
A walk around the line of the city walls, led by Ed Hall
The Merchant Venturers (a visit and presentation)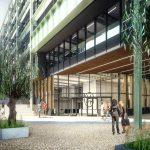 The Civic Society events team kick off 2022 with a Zoom seminar led by Bristol office agency expert Chris Grazier, a partner at Hartnell Taylor Cook.
Bolder interventions could have been presented as options for the proposed improvements to the Number 2 bus route (A37/A4018).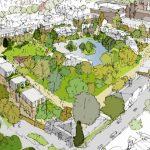 The Society is disappointed by the lack of ambition with the proposal to developed Bristol Zoological Gardens site.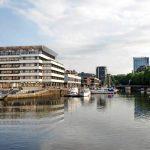 The Civic Society's Major Sites Group has sent a strongly worded objection to the proposed development on Waterfront Place.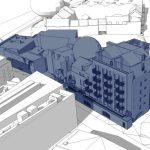 The Civic Society welcomes the development of this underused site but has concerns over the height of the northern end of the scheme.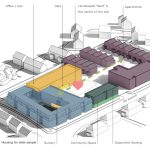 Bristol Civic Society supports the principle of redevelopment of this under-developed site to use it more efficiently but we have some concerns with the preapp proposals.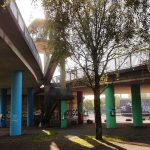 The Civic Society's Transport and Place-Making group has taken a considered look at the road layout options for Western Harbour. Even though roads are not part of the consultation, the road layout is an essential part of the next stage of masterplanning.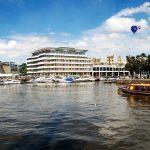 A Bristol Civic Society Zoom event will be held on the proposal for an office development next to Bordeaux Quay.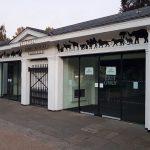 Video of Zoom presentation by Bristol Zoological Society: 17th Nov 2021, the second of two presentations on the future of Bristol Zoo grounds.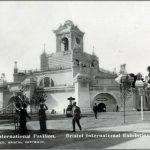 The fascinating story of what became known as the White City will be unfolded for us by Clive Burlton, a publisher, author and local historian.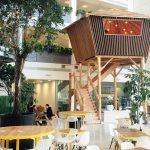 A Zoom talk by Shankari Raj about projects she has helped deliver in Bristol. She has run her own architectural practice, Nudge, in Bristol for over 10 years and aims to challenge traditional approaches to architecture head-on.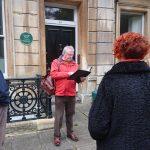 Gordon Young is running guided late autumn walks of the Clifton plaque sites and the people behind them, bringing the subject to life in a series of three distinct walks.