News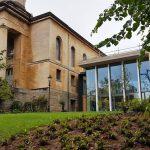 Always a highlight of the Society's year the Design Awards presentation event surpassed expectations when it was held in early June. Simon Birch reports.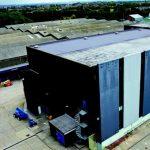 On 11th April a group of thirty members of Bristol Civic Society were invited to tour the Bottle Yard Studios.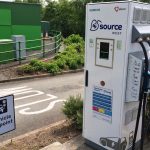 On 15th May the Bristol Civic Society and the University of the West of England's Centre for Transport and Society held a well-attended event that focused on future possibilities for electric cars and transport on demand.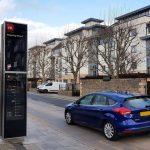 Report of a very well-attended event on 20th March at Broadmead Baptist Church, including the four presentations in PDF format.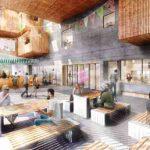 Each year Bristol Civic Society presents an award for an outstanding piece of work by a graduating student from the Faculty of Environment and Technology at the University of the West of England. Here is the 2018 winning project by Lewis Hill.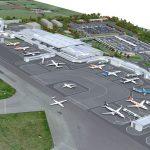 Mr Mark Herbert, one of two planners at Bristol Airport hosted a group of 40 Civic Society members to talk about the history and future development of the South West and Wales premier regional airport.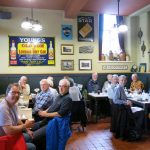 Members of Salisbury Civic Society paid a return visit to Bristol following the Bristol Civic Society visit to Salisbury last year.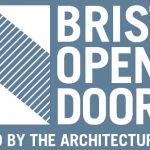 For one weekend a year, Bristol Open Doors allows you see inside buildings old and new across the city.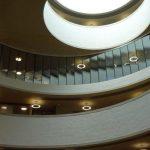 What do Oxford and Bristol, two seemingly very different cities, have in common? Skylines under threat; insurmountable transport challenges; ugly in-your-face-developments; an expanding student population and a shortage of affordable housing. Quite a lot, it turns out.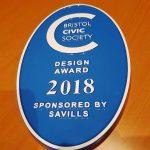 The Bristol Civic Society Design Awards were announced by Jonathan Foyle, architectural historian, at a well-attended presentation at The Station.
News archive: since 2014.