Forthcoming Events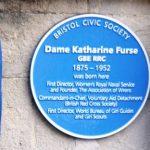 Gordon Young will lead the 2-hour, 1.5 mile  walk covering the plaques of Clifton. starting and finishing at Christ Church on Clifton Green.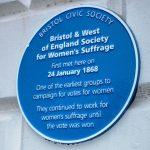 Gordon Young, a Clifton Suspension Bridge tour-guide, will lead a 2-hour, 1.5 mile walk entitled 'Celebrated Citizens of Clifton and Hotwells'.
Other forthcoming events planned:
Shirehampton guided walk by David Martyn. Informative guide to history and sites of interest in this often overlooked suburb. The date for this event is under review.
The 2020 Annual Design Awards scheme is cancelled – all nominations are taken forward to 2021.
---
Recent Events
Meetings and events calendar