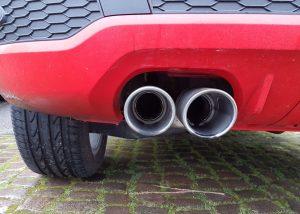 The Council has missed the government's end-2018 deadline for deciding its preferred choice from the short list of options for getting air quality within legal limits, and seems unconcerned about it. It is not alone – some other councils have missed the deadline.
When recently asked for the reason for the delay, Mayor Marvin Rees explained that the technical modelling work has not yet been finished and "the results … will gradually begin coming through over the coming months". He also says that government should play its part – "they could commit to a diesel scrappage scheme, giving support to people affected. Success in tackling poor air quality will be dependent on adequate funding." In a recent BBC Points West programme, he said he is reluctant to charge people to drive and he won't be rushed into a decision. "It's a multi-dimensional thing, not a single issue campaign".
City mayors' letter to government
Mayors from cities across the UK are pressing the government to pass a new clean air act, a car scrappage scheme, and more funding to support clean air measures. See coverage by the Guardian.
ClientEarth has commented: "What we are concerned about is a lack of government leadership on this. Things are coming out in a piecemeal fashion, different schemes being put forward by different authorities of different quality, with different charging levels with different exemptions. It is creating a very confusing picture and it is coming across as pretty shambolic." The government has described its latest initiatives and how they fit into a coherent approach – see here.
Other Cities
Nottingham was the first council to have its plans approved by government. The plan includes retrofitting buses to reduce emissions, but they have not needed a Clean Air Zone. Comment: I wonder if this is because their tram services and Workplace Parking Levy have reduced traffic volumes ?
Leeds council's proposals for a Clean Air Zone have been rejected by government. The council requested £40 million to fund the scheme to put the necessary infrastructure in place and to support affected businesses. Comment: that decision sets a benchmark for other cities' bids for government funds.
Birmingham has submitted its plan for a Clean Air Zone with a charge of £8 per car. They await government approval.
Southampton proposes a Clean Air Zone that does not cover cars, and has completed its public consultation. It plans to submit its proposals to government at the end of January.
Derby will not be introducing a charging Clean Air Zone. They are re-consulting, this time on proposed changes to a few city centre streets to reduce the chances of congestion building up, because 75% of consultees voted for that option. This includes taking out a cycle lane and bus lane in order to ease congestion as an answer to poor air quality!
Bath has consulted on a central Clean Air Zone with a charge of £9 per car. This has led them to undertake further statistical and financial modelling work to review the proposals.
Greater Manchester councils will submit proposals in February, after it has investigated further a Clean Air Zone that does not cover cars.
Sheffield, proposes a Clean Air Zone that does not cover cars, and will be going out to public consultation soon.
Alan Morris