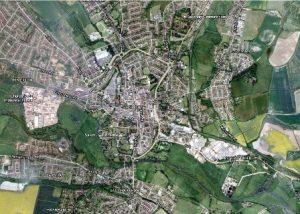 Leaving Bristol at 10:15 returning at 8pm. We will be the guests of Salisbury Civic Society. Travelling from Temple Meads with lunch included.
Timetable (this is a guide, we will be in the hands of SCS).
10:00 Meet at Temple Meads station to catch the 10:20 train to Salisbury.
11:30 Arrive Salisbury, coffee.
12:00 In groups we will be taken around Salisbury by SCS guides finishing at the Rai d'Or for a two course lunch.
13:00 Lunch.
14:00 Cathedral where there are many attractions as well as the cathedral itself.
15:40 Cathedral refectory for tea.
16:00 Various guided tours available of Salisbury as provided by members of SCS
18:20 Meet Salisbury station.
18:40 Train back to Bristol.
19:50 Arrive Bristol.
Cost:
Train fare and lunch will be £25 for members £30 for non-members.
Attractions at the Cathedral
(There is a suggested optional donation for admission to the cathedral.)
Cathedral guided tour
Cathedral Tower Tour (I will need to book this in advance at additional cost of £10.)
Chapter House
Magna Carta
Attractions by the Cathedral, if you do not wish to explore the Cathedral
The Rifles Berkshire and Wiltshire Museum: £5, (£4 concessions)
Mompesson House: National Trust (non-members £6.50)
Arundels: Ted Heath's house, guided tours £10
Salisbury Museum: Admission cost £8
Lunch at Rai d'Or
Thai restaurant. Two course meal It will be opened exclusively for us and we will be joined my members of Salisbury Civic Society. Cost
Train fare and lunch will be £25 for members £30 for non members.
Booking
You can book places by emailing me at alexdunn@blueyonder.co.uk I will be taking bookings on a first come first served basis, priority to Members and their guests. Payment will be required after your place or places have been confirmed.
Payment
Please only pay when you have had confirmation of your confirmed place(s). If you wish to pay by cheque or bank transfer you will be sent payment details when you booking is confirmed. Please include £10 for each tower tour if you wish me to book this for you.