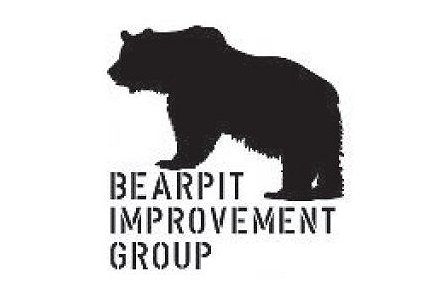 One of the initiatives of the Bearpit Improvement Group, on which BCS is represented, is a heritage project. The project has been running during the autumn of 2013, led by Pete Insole and Ruth Myers, working with local schoolchildren and college students and other members of the community, gathering information and designs which will form the material for the panels which will appear on one of the ramps leading into the Bearpit.
The theme of the panels will be new arrivals, which is appropriate to the Bearpit (St James Barton roundabout), which is both at the confluence of arrivals to Bristol by road and bus, and near newly-arrived communities of people, such as the Windrush community and more recent arrivals from Eastern Europe and Somalia.
Contributors and members of the project team met at the end of January in St James's Priory to view some early drafts of the panel design. Pete and Ruth will introduce later drafts of the panels at the Society's AGM in May (see events listing), and the final panels will be put up in the summer of 2014. There will be a launch event in September.