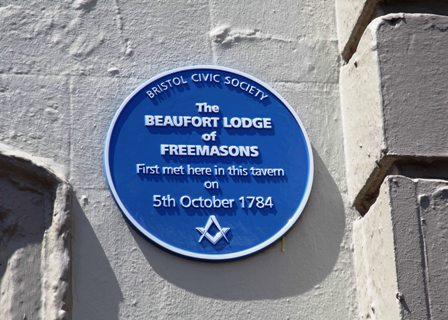 A blue plaque has been unveiled on the Shakespeare public house in Prince Street, close by the quays. It embellishes a handsome rank of grade II*-listed houses of 1725; the middle one was converted to a pub around fifty years later. And it was in 1784 that the Shakespeare Inn held a meeting of the Beaufort Lodge of Freemasons. John Hopkins, the husband of landlady Hannah, was a freemason.
The Lodge's annals record: 'it used to be largely frequented by captains and officers of merchant ships. It was kept very select and no common sailor or dock labourer would have presumed to enter without instructions from his superiors.'
So, certainly worthy of a blue plaque. One honouring the Beaufort Lodge was unveiled on 1st July 2017.
Gordon Young