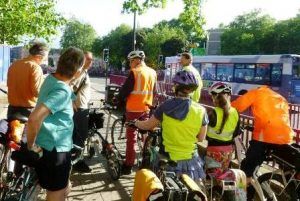 Peter Weeks will lead a ride around the city looking at Award-winning buildings and other new architecture with a slant towards 'green' buildings. Hopefully this will spark some lively discussion on what constitutes 'good architecture', and how it impacts the environment.
When: Saturday 5th March, 09:45 – 13:00. 9-45am for a prompt 10-00am start
Where: Arnolfini, 16 Narrow Quay, BS1 4QA
The ride: An easy paced stop-start ride. Would suit beginners. Approx 7 miles.
Refreshments: Short café stop for mid-morning drinks
Mobile contact: Peter on 07730 925759
Joint event with Bristol Cycling Campaign.