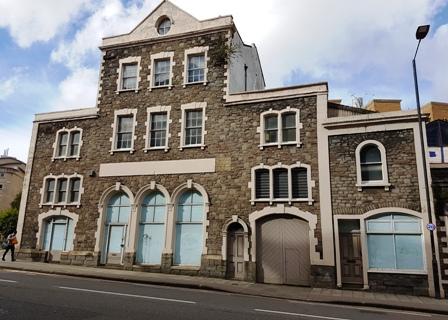 Bristol University has asked the Council whether it would consent to the demolition of 23, 25, 27 & 29 Park Row to permit later redevelopment. Number 29 is recorded in the Historic Environment Record as, 'A tall 19th century 4-storey warehouse with lower 3-storey flanking ranges – Pennant Sandstone with limestone dressings.' The picture (right) shows that 29 Park Row is a competent modest design executed with good quality traditional building materials, which makes a positive contribution to the St. Michael's Hill and Christmas Steps Conservation Area. Number 29 is prominent in the streetscape and contributes to the local identity of large 19th/early 20th century stone faced structures.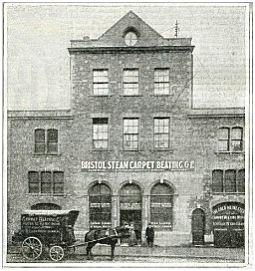 The University proposes no replacement building; it offered a 'meanwhile' use as teaching space. There is no evidence that 29 Park Row is unsafe or that the building could not be converted and reused. The Society opposed demolition and was pleased that the Council does not support the proposal. The Society supports the University's long-standing ambition to redevelop the land above Park Row (23 & 27). These utilitarian buildings make a negative impact on the conservation area. The Society supports the retention and repair of the western boundary wall.
Update
After the publication of this item the Council advised the University that it would not support the demolition of 29 Park Row. The University has now applied for planning permission to demolish the cheap industrial buildings behind 29 Park Row. The Society supported their demolition. They were without architectural merit. This is a satisfactory outcome.
Bristol Civic Society's full response [PDF, 863KB] Right-click to download, click to view.
John Frenkel
johnfrenkel5@gmail.com