Planning Issues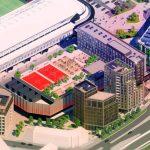 The Society comments on an application for the demolition of the existing buildings immediately to the west of the Ashton Gate Stadium and development of a sports hub, hotel, offices, housing and multi storey car park.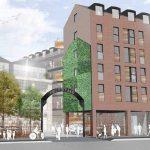 The Civic Society supports proposals for 72 dwellings and commercial space in Easton Road and Lawrence Hill, Old Market, Bristol.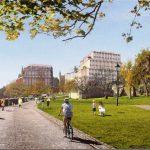 The proposal for the St Mary Le Port site is not an appropriate design response to this sensitive site located in Bristol's historic core.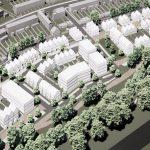 Goram Homes has proposed a brownfield development for 120 – 150 homes on land owned by Bristol City Council, a former depot off Dovercourt Rd, Horfield.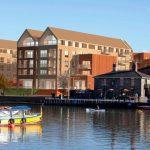 The Society agrees that this site offers a good opportunity for housing but we have concerns over the height and design of the proposal and its impact on the neighbourhood.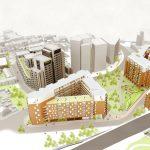 The Society is concerned with the height of buildings in Dandara's development on Plot 5, Bedminster Green, which comprises apartments and mixed retail, eating and community uses.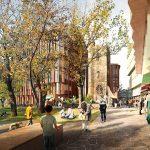 The Society strongly supports the redevelopment of the Lloyds Bank, the Bank of England, and the Norwich Union Buildings site at the west end of Castle Park.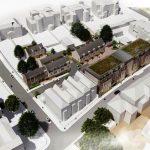 The Civic Society is supportive of a proposal to develop the existing West Car Park at Bristol Zoo for a residential project.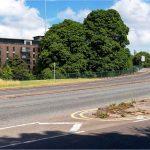 Bristol Civic Society continues to consider that the current design of Clanage Road development is bland and inappropriate in such a location. The planning application was subsequently approved by Bristol City Council.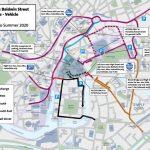 Alan Morris explains the complex changes for drivers in Bristol's city centre and paints the broader picture behind the headlines. Some changes will meet strong resistance.
Planning issues reviewed in the last twelve months
Streetfocus is a useful website with a map showing proposals by developers to create new buildings, change existing sites, and other smaller changes such as tree works.