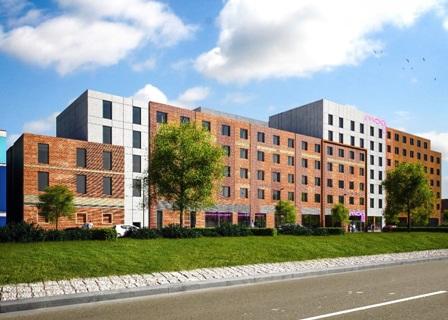 Moxy Hotel at 55-83 Newfoundland Road
The developer (Vastint Hospitality) has filed revised plans that make cosmetic changes to the proposed street elevations. The Society regrets opposing any planning application particularly one where a developer has invested so much time and expense. We recognise that redevelopment would bring investment and employment to the city. However, building is for the long-term. The developer has known from the beginning of the planning process that its corporate design style would be unacceptable in this prominent city-centre location. The Society has filed a further response to support redevelopment but opposes the current design.
Bristol Civic Society's original comment .
John Frenkel
johnfrenkel5@gmail.com