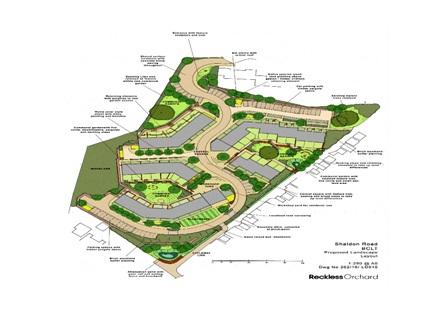 Land south of Morris Road, Lockleaze 16/06534/PREAPP
The Society supports this development of 49 affordable units of flats and houses each with private garden space and with shared facilities. Land will be set aside as woodland and communal garden to screen the development with trees. The development will deliver two and three storey houses and is a good compromise between the policy aim to achieve higher density whilst retaining green space. The new buildings will respond to local character and make good use of a sloping site. The design has achieved a natural layout that will give changing and interesting views passing through the site along the main access road and does not create a cul-de-sac.
To locate this site, use this link to the Google map of the area..
Bristol Civic Society's full response [PDF, 501KB] Right-click to download, click to view.
John Frenkel
johnfrenkel5@gmail.com