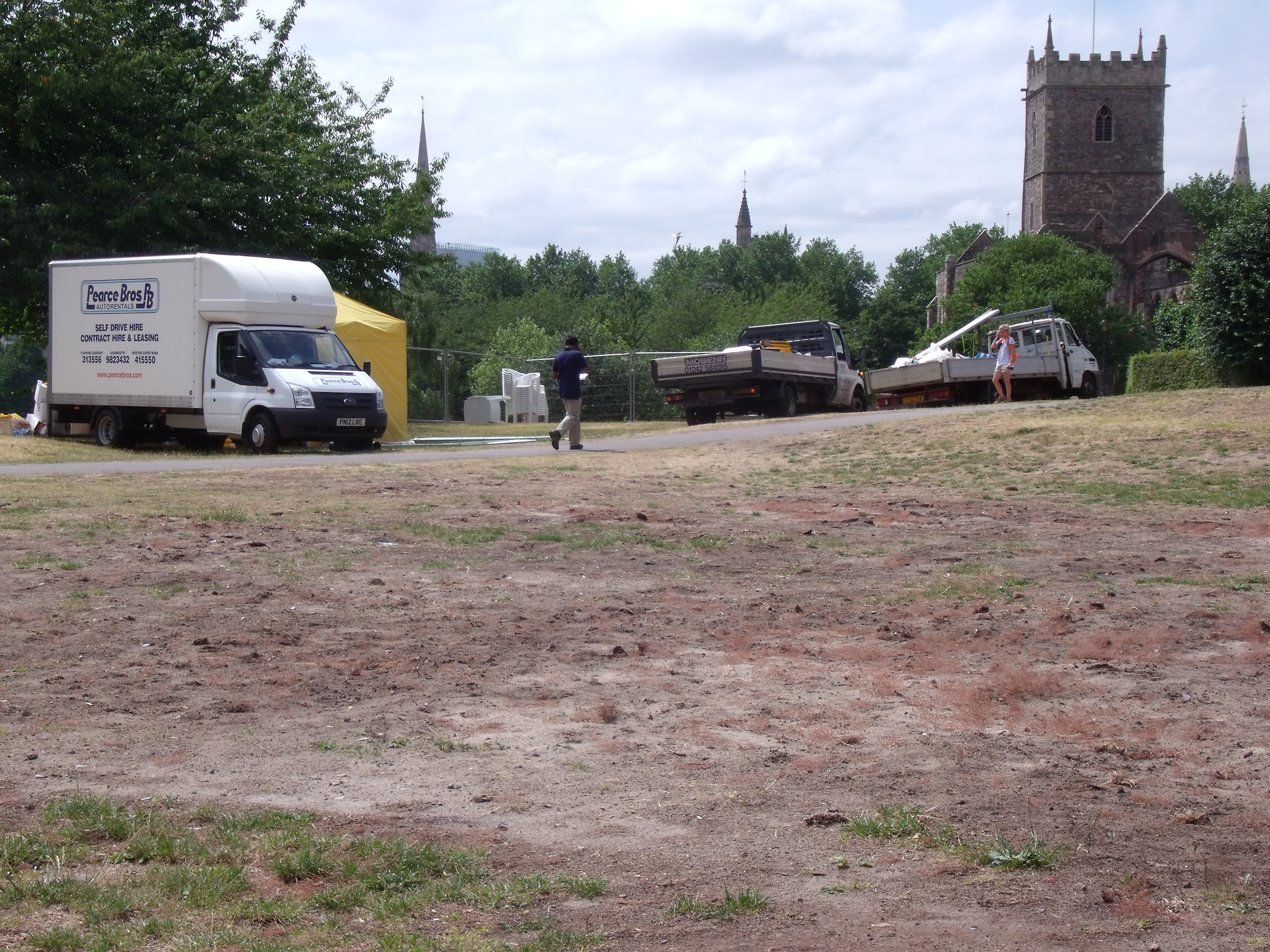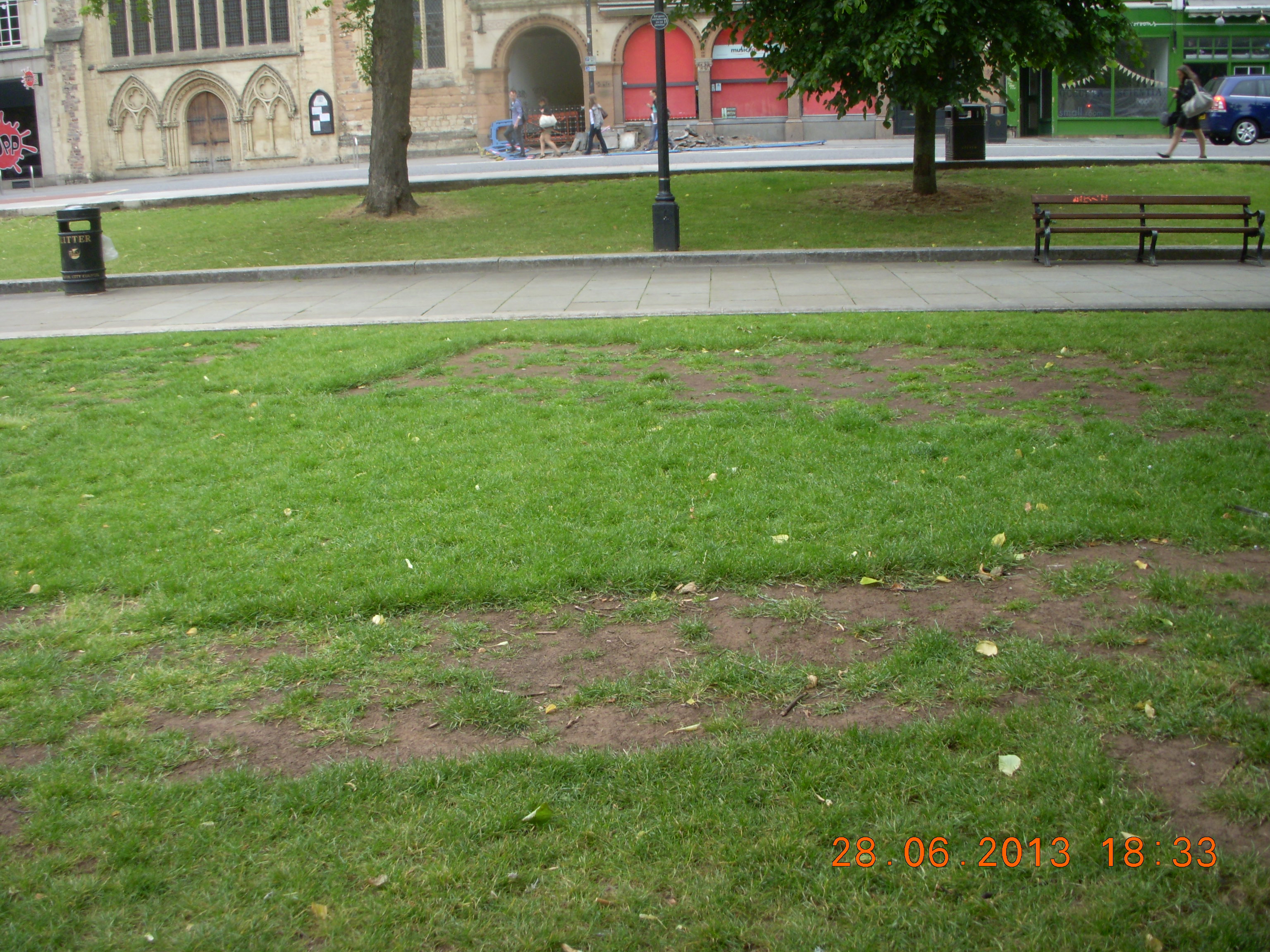 The photographs show the state of Castle Park and College Green last year. The grass had scarcely begun to recover from events on previous weekends in Castle Park before the vans and lorries were rolling over it again. The Living Heart for Bristol has called for more hard-standing space to be provided for events in the central areas, by reducing road space, and to 'let parks be parks' to preserve the few green spaces for quieter time out in the city centre.
Spokesman Steve Melia said: "As the Council's Events Licencing Team has come under more pressure to raise money, green spaces like Castle Park, College Green and Queen Square are coming under more pressure from vans, lorries and thousands of feet every weekend. The Council's website says: 'Castle Park is one of the few open green spaces in the city centre, a haven for people and wildlife and a green lung at the heart of Bristol', but that's not how it's being treated. The worst example was the 'Love Saves the Day' concert in May, where the whole park was enclosed in steel fencing for a week either side of the event, kicking the public out, and closing the waterside path used by thousands of pedestrians and cyclists, many of them trying to get to work.
We want to see an animated city centre: some of the events, like Pride and the Harbour Festival are good for Bristol, but the Council should take more care in deciding where to hold which events. We need more hard-standing space for mass events which require heavy vehicles to service them. If we can take some of the through traffic out of the city centre, this should be possible, at places like Baldwin Street or Prince Street either side of the Bridge. Events on public green spaces in the city centre should be strictly limited, to let parks be parks for everyone."
For more information about Living Heart, please visit their website: www.livingheart.org.uk.