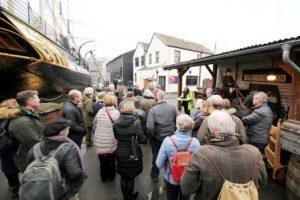 Through the subscribe link below, you can receive a number of Civic Society emails even if you are not a member of the Society. These include:
General eBulletins: regular updates of planned developments, upcoming events and other Society news.
Notification of events: you will be sent details of the next Society event.
Public Spaces: a longer news bulletin covering public spaces, transport and planning policy; issued quarterly.
Ashton Court: a periodic update on the future of the Ashton Court mansion.
Use the following link to see examples of our General and Public Spaces eBulletins, including the most recent ones.
Subscribe to our mailing lists. All Civic Society emails give you the opportunity to amend your subscriptions.