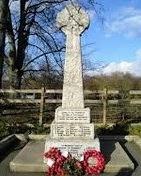 Civic Voice is running two free workshops in Bristol.
War memorials workshop – Wednesday 2nd March – 9.30am – 1.00pm
Smarter Campaigning workshop – Wednesday 2nd March – 2.00pm – 5.00pm
War memorials workshop
An exciting opportunity has become available for communities in Bristol to play a part in conserving and protecting their local war memorials as part of a project to commemorate the First World War.
Civic Voice is running a free workshop on Wednesday 2nd March. Come along and find out about the First World War Memorial Programme, consider how you can identify and record the condition of your local memorials, the steps that can be taken to conserve them for the future and the funding that's available for their repair and conservation.
Date: Wednesday 2nd March between 9.30am and 1.00pm.
Venue: Armada House in central Bristol.
To find out more information and reserve your free place on the workshop you can contact Civic Voice by email at info@civicvoice.org.uk or visit Eventbrite.
Anna Wilson, war memorials co-ordinator for Civic Voice explains:
"Our war memorials deserve to be treated with the same respect as those they commemorate. A £5 million fund has been made available by the Department for Culture Media and Sport to help ensure that local communities can access the funds they need to repair, protect and conserve war memorials across the country, so that they can remain places of respect for future generations and help people to better understand what happened a century ago.
Following the end of the First World War thousands of war memorials, including stone monuments, statues, plaques and stained glass windows, were erected across the country in a huge act of remembrance. Over the next few years, numerous war memorials will be approaching their 100th anniversary. Across the country it is estimated that up to 10,000 memorials are at risk. Many are now in need of repair and conservation to ensure they are a fitting tribute to those who sacrificed their lives.
Our project, as part of the national commemorative events, will help conserve and protect the nation's war memorials for the long term as well as ensuring there are skilled volunteers available to assess their condition and take steps to preserve them in the proper way."
---
Smarter Campaigning workshop
Civic Voice is running a Smarter Campaigning workshop to help passionate heritage campaigners get their voices heard to make the difference where it matters.
The free workshop will include sessions delivered by the Houses of Parliament Outreach team about engaging with MPs, and Historic England about local heritage issues. There will be group discussion to ensure you get the most benefit for the campaign that matters to you.
Date: Wednesday 2nd March between 2.00pm and 5.00pm.
Venue: Armada House in central Bristol.
If you would like to attend the workshop, please register on Eventbrite.