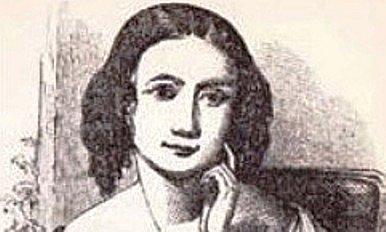 There will be an unveiling of a Bristol Civic Society Blue Plaque on Thursday 23rd February 2023 at 4pm at 9 Bridewell Street (The Bristol Wing, YMCA), Bristol, BS1 2QD.
The plaque will be unveiled by Lord Mayor of Bristol, Cllr Paula O'Rourke and Professor Alice Roberts, the well-known science writer and broadcaster.
The plaque commemorates the life of Emma Martin. Born Emma Bullock in 1812 in Bristol, she was brought up a strict Baptist, but later became a staunch advocate for 'freethinking', writing numerous pamphlets and often delivering speeches to large crowds. She lived and campaigned in Bristol until 1839, when she moved to London. Her last home in Bristol was at Bridewell Bridge, 1835-1839.
She worked as a 'social missionary' for Robert Owen's movement, campaigned for the rights of women, socialism and opposing the role of the church. Later she trained as a midwife and championed childbirth issues.
She died in 1851 and is buried in Highgate Cemetery in London.
Unfortunately, her Bristol house no longer stands, but the blue plaque will be on the building, now on its site.
The unveiling of the plaque by the Lord Mayor and Professor Roberts will will be visible from the pavement, but please note that the it is fairly narrow and people congregating need to be very careful of both the busy traffic and pedestrians passing by. Because of the limited space there will be no public speeches accompanying the unveiling ceremony.
More on the life of Emma Martin.
Bristol 24/7 coverage