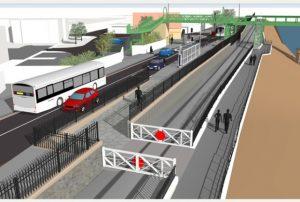 The Society's Transport and Place-making Group looks at the future development of transport and public space policy and schemes in Bristol. Covering not only movement aspects, but also place-making aspects – the quality of the public realm.
The Group acts:
to influence transport and place policy and schemes, and certain planning applications, especially by agreeing responses to consultations and other proposals from Bristol City
Council and the West of England Combined Authority (WECA);
to enable interested Society members to come together to pool and grow their
knowledge and views;
to help choose topics for Society events.
For examples of the group's views on current developments, see Transport and Place-Making.
Join the group
New group members are always welcome. Please contact the group's chair – see Contacts. An ebulletin containing news of public spaces, transport and planning policy in Bristol is sent out about once a quarter. Use this link to subscribe to it – you do not need to be a BCS member. Use this link for the latest ebulletins.