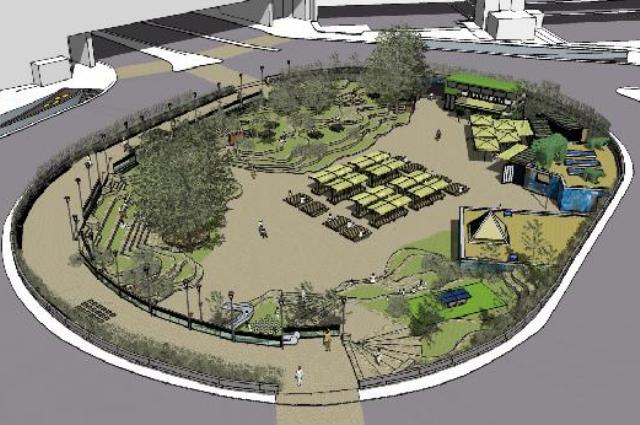 The Planning Policy subgroup of the Major Sites Group engages with proposals for improving public spaces in Bristol, mostly in the centre of Bristol – both 'green' spaces like Queen Square, Castle Park or College Green and 'hard' spaces such as the Centre Promenade, Millennium Square and pavements generally.
The group:
engages with the Council's City Design and Parks teams alongside other interest groups to comment on proposals and to try to influence the quality and use of public spaces.
looks to get involved in hands-on projects that help to enhance public space.
works alongside the Council's City Design and Parks teams, and other interest groups, including the Bristol Walking Alliance and parks groups
The group's approach to public space is to consider it as social space as well as environmental. This is illustrated well by the work of Henry Shaftoe, one of the group's former members, on "Convivial Spaces" (PDF 3,809KB).
For examples of the group's current work, see Planning Issues.
Join the group
New group members are always welcome. Please contact the group's chair – see Contacts.
An ebulletin containing news of public spaces (and transport and planning policy) in Bristol is sent out about once a quarter. Use this link to subscribe to it – you do not need to be a BCS member. Use this link for the latest ebulletin.