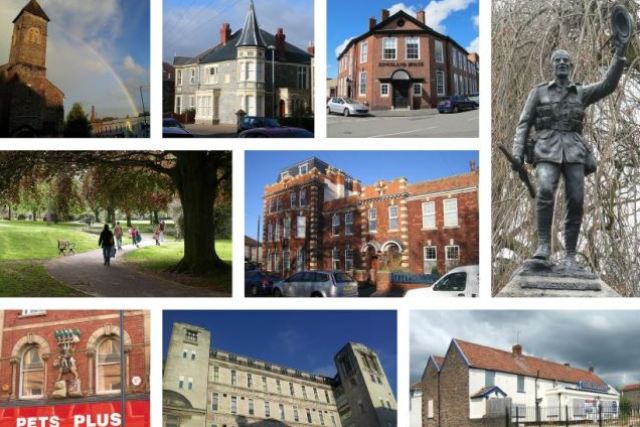 The Bristol Heritage Forum is an independent body set up to champion the value of Bristol's built heritage. It is a network for local organizations to share and debate best practice, to facilitate collaboration, and to co-ordinate heritage initiatives.
In February 2016 the Bristol Heritage Forum was established as an independent body, but one which will work closely with both Historic England and the City Council. The Bristol Civic Society has taken the lead in its co-ordination. Currently the Forum's executives include Bristol Civic Society, Bristol City Council, Churches Conservation Trust, Historic England, JLL and the Neighborhood Planning Network.
Who is it for?
The Forum is for all organisations and individuals involved in heritage activities. It is for those who have an interest in protecting Conservation Areas, safeguarding historic buildings and structures, and generally wishing to get involved in conservation in their neighbourhoods.
Why a Heritage Forum?
There is a wealth of evidence that heritage is of key importance to visitors, businesses and residents right across the country. Bristol has a tremendous built heritage with over one third of the City covered by Conservation Areas, with more than 4,000 Listed Buildings, and with many historic parks and gardens. Yet there is ongoing pressure on this heritage from development and transport projects at a time when expert conservation resources are diminishing.
Historic England produces an annual state of the heritage report 'Heritage Counts 2015'. This report provides an invaluable summary of the national and regional context. In addition Bristol City Council has recently produced 'Our Inherited City – Bristol Heritage Framework 2015 – 2018' which proposes establishing a community based heritage forum in Bristol.
Newly established, it is believed that a Heritage Forum will prove to be an invaluable addition to the existing structure and organisations involved in heritage activities of Bristol. It will act as a holistic voice for the city on heritage issues and discussions.
Initial Proposals
A Heritage Forum is a relatively new idea, although other cities such as Leicester and Nottingham are moving in the same direction. The objectives of the Forum include:
Promoting the value of heritage.
Co-ordinating heritage initiatives and facilitating collaboration and partnerships, a veritable 'heritage dating agency'.
Sharing knowledge and best practice, building community capacity.
Likely work streams will include:
Helping to find sustainable future uses for Buildings At Risk and other historic buildings.
Influencing developments and transport projects affecting historic buildings and places.
Ensuring Bristol's heritage is cared for in plans, policies and appraisals.
Helping to deliver training, holding events, publicising best practice in the heritage field, possible heritage awards.
Forum Activity
We held a workshop in March 2017 and received many positive contributions, giving the fledgling BHF a clear steer on direction and purpose. We have a strong and inclusive 'guiding group' and are moving towards a formally constituted organisational structure.
The Conference 2017 will be held on the 27th October at the newly refurbished City Hall; subject '50 years of Conservation Areas': Past Present and Future. 09.00 – 16.45 £15 including lunch. The exact title and joining details will be confirmed later this month. The conference will reflect on 50 years of conservation areas in Bristol, How well they represent the existing Historic environment, and there will be workshops to think about the future of the Heritage stock city wide.
The website is up and running https://bristolheritageforum.com and we are looking for articles to publish in the blog section, the first of which should be going live later in August.
Join the Forum
The Forum is open to all, both BCS members and others. If you would like to be kept informed on Bristol's heritage and Forum activity, please join our subscriber list.
Join us on twitter: @BHF_Bristol and facebook: @bristolheritageforum.