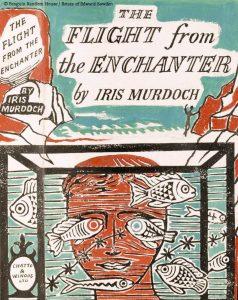 There will be an unveiling of a Bristol Civic Society Blue Plaque by the Lord Mayor at 1:55 pm on Wednesday 20th November 2019 at the entrance gate to Badminton School, Westbury Road, Westbury-on-Trym, Bristol BS9 3BA.
The Blue Plaque is to celebrate the writer and philosopher Dame Iris Murdoch who was a pupil at Badminton School.
The unveiling will be visible from public land outside the gate. The event is not organised by Bristol Civic Society and please note that access to the school grounds is not permitted. A full report of the unveiling will be published on the BCS web-site and reported in the next edition of Better Bristol.